This article is the second part of overview of Salone del Mobile 2022.
FTK - TECHNOLOGY FOR THE KITCHEN 2022
The present and future of built-in appliances
Sustainable, smart and environment-conscious technology that is also intuitive and accessible, and that integrates easily in people's lives to minimise the impact of daily domestic activities on the planet and help improve our lifestyles and wellbeing. All this stands at the heart of FTK (Technology For the Kitchen), EuroCucina's side event that offers the rare opportunity to delving deep into the world of built-in technology and hoods with innovative products presentations, prototypes and new trends in the art of food preservation and cooking.
Among the going trends emerging from the 39 exhibitors's propositions, energy savings and a whole new set skills acquired by appliances, such as optimising performance optimisation, enhancing sustainability, AI and seamless integration into the smart home, allowing for appliances of different brand to communicate.
The aesthetic value of products will be equally important: ergonomics, materials, colours, appeal will be indispensable traits of the proposed solutions, that will also aspire to an ever more personalised, and customisable, design.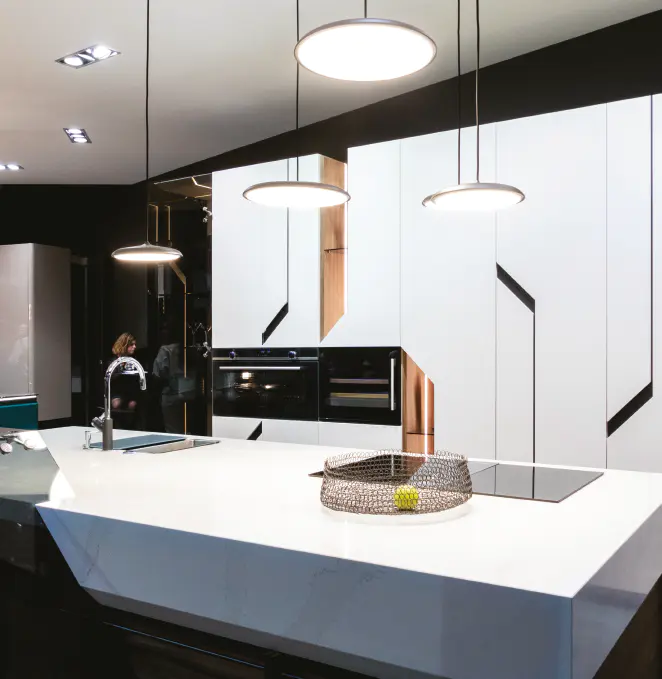 Courtesy Salone del Mobile.Milano (photo: Saverio Lombardi Vallauri)
DESIGN WITH NATURE
The
S.Project show
, dedicated to interior design projects, will host a large 1,400 square meters installation, Design with Nature, to celebrate the Salone del Mobile. Milano 60th anniversary. Inspired by the theme of nature protection, it was created by architect Mario Cucinella, who has been purporting a circular design vision for years. The installation tells the story of a virtuous ecosystem that, ideally, represents the future of domestic life and envisions three main theories: the absolute urgency of the transition towards sustainability; the home as the first building block of the urban tissue, and cities as mines of opportunity.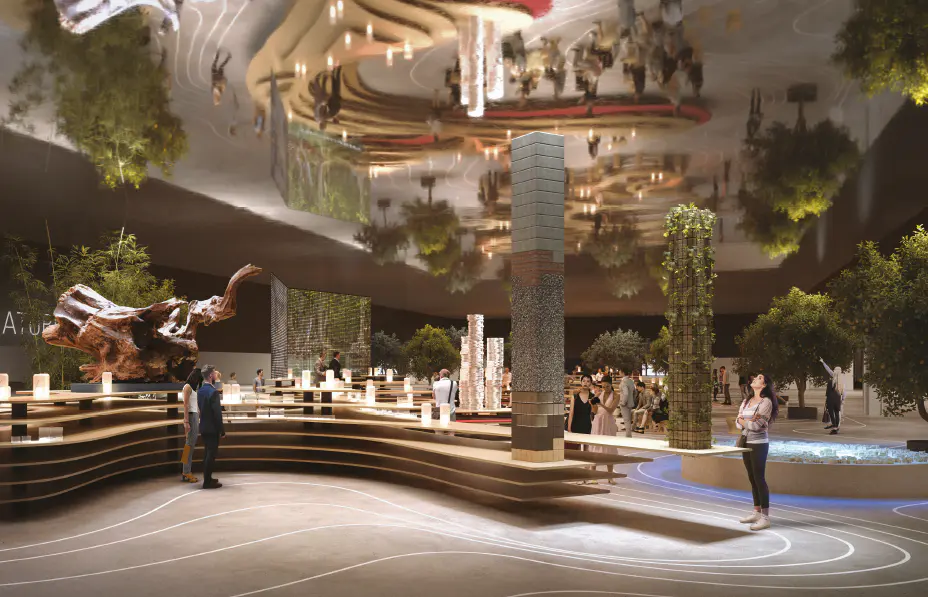 Courtesy Salone del Mobile.Milano (photo: Mario Cucinella Architects)
60 ANNI SALONE
The communication campaign of the Salone del Mobile. Milano 60th edition is the work of award winning Italian illustrator
Emiliano Ponzi
, in the shape of six posters - one for every decade -. They celebrate the history of the event and tell about its relation to the city and its inhabitants, and also about the evolution of our lifestyle since 1961. There are common elements uniting the six posters, such as the use of a red chromaticity, the Salone's traditional colour, the number 60, and the presence of Milan's most iconic landmarks: the Velasca tower, the Duomo, the Scala theatre, the Fiera and Milan's typical tramway. As an element of modernity, a digital twist was added to the pictures, which become animated when a QR code featuring on the posters is scanned.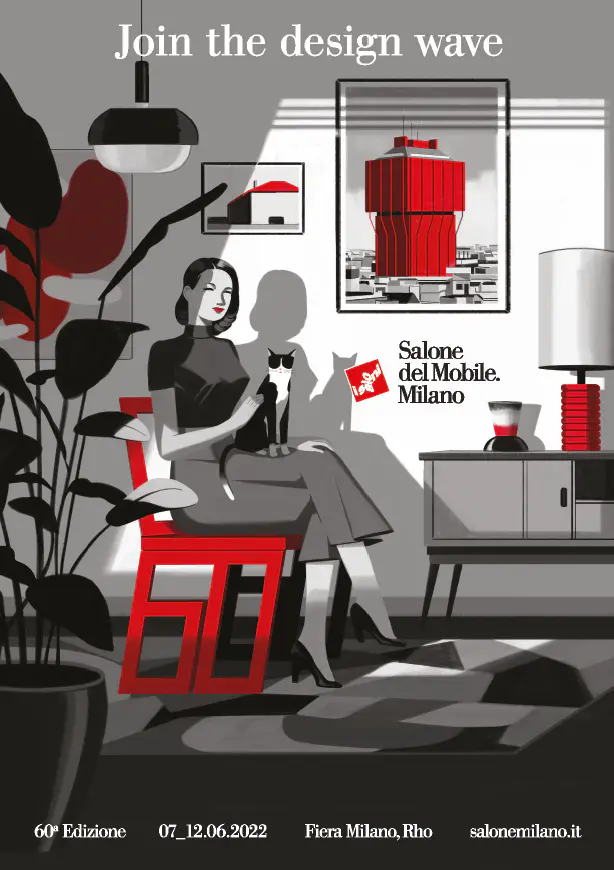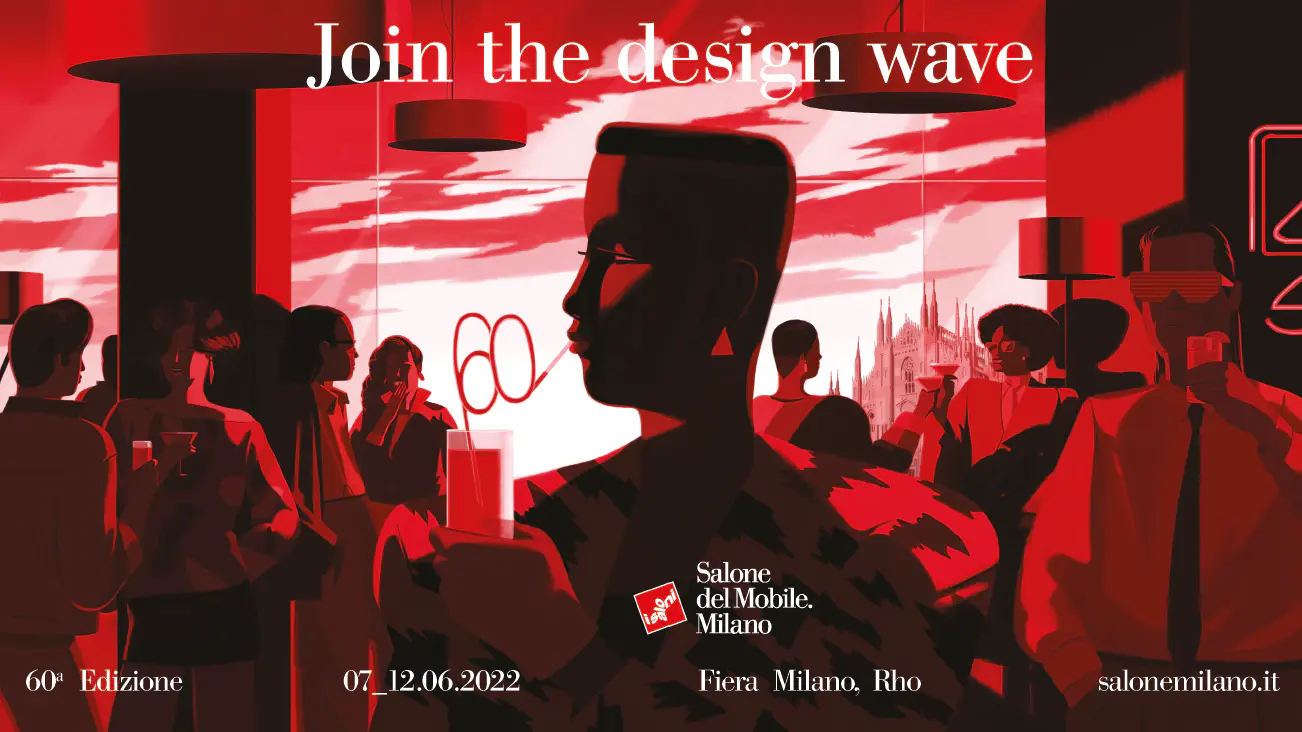 Courtesy Salone del Mobile.Milano(illustration: Emiliano Ponzi)
Related Article: DESIGN MAGAZINE: Salone del Mobile Milano 2022 Part 1
Copyright © Homa 2023
All rights reserved