What are we talking about when we say or hear this word? Is it possible to give it a simple and unambiguous definition, and how has it changed over time? Let's find out together.
It was 1972 when the philosopher and sociologist Jean Baudrillard stated: "Nothing escapes design: it is its destiny". A few years later, in 2005, a few years after his death, the Italian architect and designer Ettore Sottsass said something similar: "Everything is design, it is a destiny". So, according to these perhaps somewhat poetic definitions, everything seems to be design, but can we say that we know what it is?
Of course, the double meaning in English of the term 'design' does not help us understand since it connotes both the design vision, understood as a concept and process, and the completed project. Added to this is the fact that the definition of design takes on different values depending on the various eras and historical periods, as well as on the designers themselves.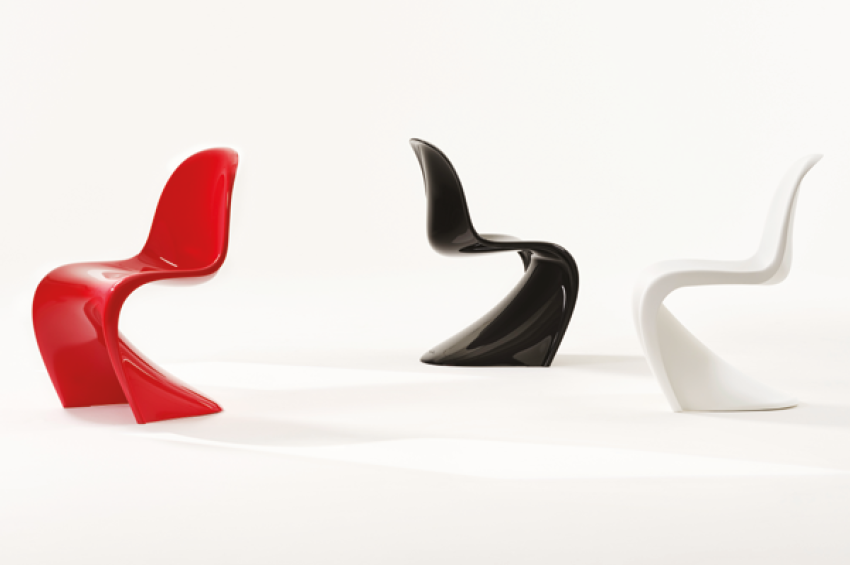 PANTON CHAIR group, Vitra, 1999
DESIGN SYNONYMOUS WITH INDUSTRIAL DESIGN
Starting from the 1920s in Europe and up to the end of the 1980s, design is essentially synonymous with industrial design. We can understand this as the process of conceiving and designing products made through mass production and therefore at more accessible prices, capable of improving people's daily lives. It differs from the artisan designer in that the creative moment, what we could call a project, is no longer concomitant with its physical, material form and manufacture, but precedes it. Unlike the artisan designer, the industrial designer cannot control every stage of the process, but is responsible for the design and construction of the prototype from which identical pieces will be produced in an unlimited replication.
This identification occurs above all in Italy where, since the end of the war, the culture of design has been deeply connected to industrial expansion. Tomas Maldonado, designer, painter, artist, one of the most illustrious exponents of industrial design, defined design as "A design activity that consists in determining the formal properties of industrially produced objects".
But even in the 70s, the definition of design began to take on multiple meanings. In the wake of and in the climate of student protests, the object claimed a role that goes beyond pure formal requirements and which pertains more to the creative, poetic and aesthetic sphere. In 1971, the artist and designer Bruno Munari stated that "the designer is a planner? with an aesthetic sense, who works for the community", thus trying to wrench the term design away from the definition of industrial design.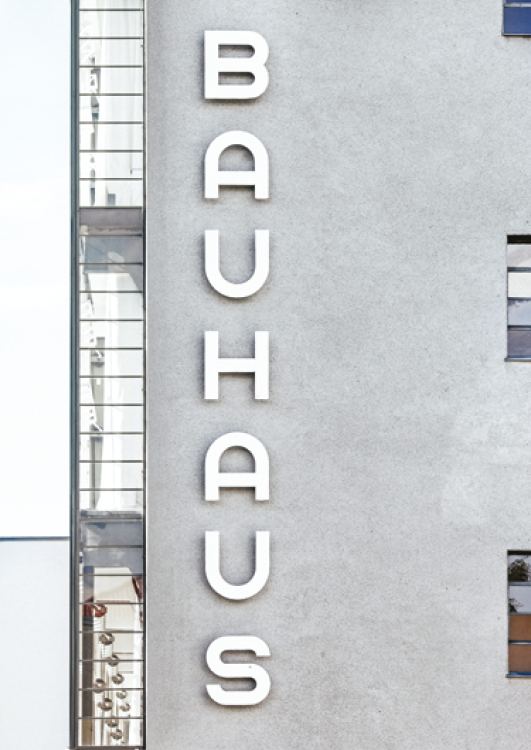 BAUHAUS School of Architecture, Art and Design Dessau, Germany
ETHICAL TURNING POINT
A year earlier, the Austrian designer Victor Papanek in 'Design for a Real World' defined design as a "structured discipline that works for the transformation of the world inhabited by man, modifying the natural environment and social infrastructures". According to Papanek, who came to be called the pioneer of social and sustainable design, design contributes to making the world better, more sustainable, and consequently has profound connections with ecology and social development. We are therefore witnessing an ethical turning point in design intended as the bearer of a cultural revolution capable of changing the direction of the development model based on permanent innovation. Eco design, sustainable design, but also design for social innovation are all born.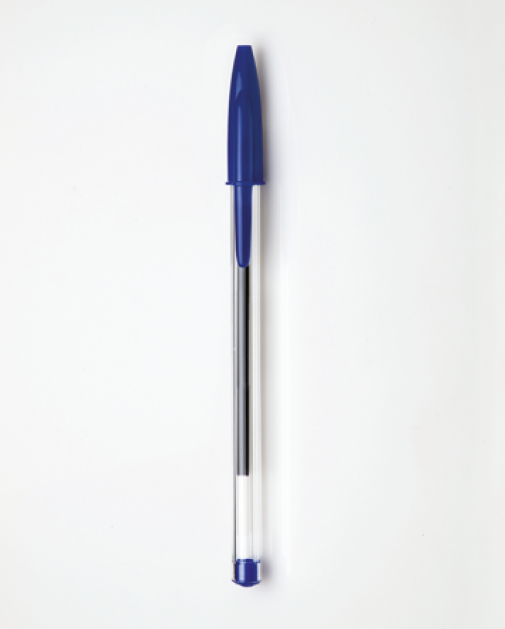 CRISTAL ballpoint pen, BIC, 1950
TODAY
The advent of digital, the transition to a society of telematic networks and information technology, catapulted design into a previously unexplored world, and so new definitions are still emerging. Like that of the Canadian designer
Bruce Mau
in his project and manifesto Massive Change, according to which design seems to develop in a virtual way even outside real space to take the form of a comprehensive project, capable of conditioning behaviors, influencing people's lives and relationships: "passing from product design to transition economies, from graphic design to information economies, design configures itself as an interdisciplinary, distributed, plural and collaborative activity".
It thus seems difficult to give a univocal definition of design. Perhaps it is easier to say that it adapts to the times in which it is found, to the different currents of thought that take shape and assert themselves in specific periods of history and to the many fields in which it is applied. Without doubt, it has the immense ability to transform society.
Copyright © Homa 2022
All rights reserved